The Process
Template and Install
Once contracted, Nature's Granite will schedule a representative to come out to your home and template your project. Once template is completed and signed off, fabrication of your project is done and installation scheduled.  A template is either a digital or hard copy representation of your countertop.
Fabrication
Our skilled artisans fabricate slab material into the stone products we sell at our facility in Grantsville, MD.  Our quality products are produced using a number of CNC machines from routers to line polishers and a bridge saw.   A final touch is placed on each piece at our hand fabrication station to ensure a perfect fit and finish.
Service
If you have a question or need some service on an existing countertop, contact Nature's Granite to assess your Granite and Quartz and provide our recommendation.  If a service call must be scheduled, a nominal fee may be charged for this service.  Please contact customer relationship staff at either design center for more information.
Granite Colors
Beige & White Stone | Red & Brown Stone | Blue & Gray Stone | Green Stone | Black Stone | Marble
Beige & White Stone
Red & Brown Stone
Blue & Gray Stone
Green Stone
Black Stone
Marble
Quartz/Engineered Stone Suppliers
Fabrication Terminology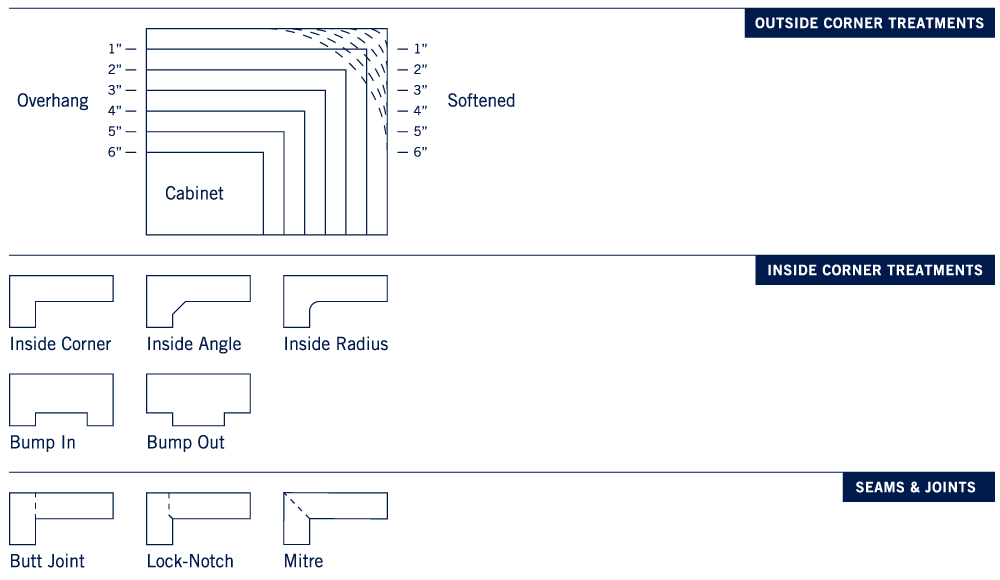 Edge Profiles